Destin High Asset Divorce Lawyer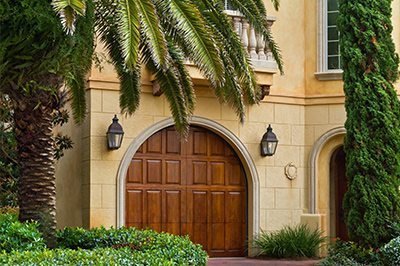 A high net worth or high income does not necessarily mean that a divorce will be any more complicated or difficult than one with more modest finances. Often it is easier to resolve because there will be sufficient financial resources for both parties. However, many wealthy couples do have complex and sophisticated finances including trusts, family partnerships, closely held businesses and the like. In addition the spouses often have a prenuptial agreement that may or may not be valid under Florida law. Such cases mandate a higher standard of competence, care, experience and legal and financial sophistication for attorneys representing these spouses.
Business owners, executives, doctors, lawyers and other highly compensated professionals face complex issues above and beyond typical property division issues in divorce. In the case of business owners, aside from certain office assets, there may be nothing tangible to divide – it is not possible to sell a reputation, for example. In the case of high asset professionals, they may have incentives, various forms of income, performance units, restricted and phantom stock, future options and discretionary incentive packages which present complicated issues that require the knowledge of an experienced attorney.
Florida is an equitable distribution state, which means during divorce, the court begins with the premise that all marital property should be divided equally. However in many cases, unequal distribution may be justified. It is necessary to establish what is marital and what is non-marital property. Proper identification and characterization of all assets and liabilities is crucial.
A careful and thorough search and analysis of all of your property must be conducted, to include:
Businesses
Real property, including residences and vacation homes
Bank and investment accounts
Annuities
Life insurance (cash surrender value)
Stock options
Deferred compensation
Qualified / non-qualified retirement benefits
Cars, boats, airplanes and other vehicles
Offshore accounts and hidden assets
After the marital and non-marital property is separated, valuation of the marital assets is necessary before distribution. Valuing and dividing retirement accounts require an attorney with experience and familiarity with qualified, employer-sponsored retirement plans (defined benefit plans and defined contribution plans), and non-qualified retirement plans (deferred compensation plans).
When one or both spouses own a business, obtaining an accurate fair market valuation can be one of the most important steps of the divorce process. Whether it be a publicly traded corporation or privately held company, the following are common factors that must be considered when valuing and dividing business assets during divorce:
The fair market value of the business
Minority discounts and other discounts
Any increase in the value of the business (including corporate stock) during the marriage
The active appreciation of a non-marital business
Assets from a business that were sold during the marriage
Business assets that have depreciated during marriage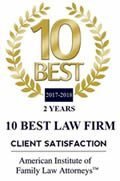 American Institute of Family Law Attorneys 10,
Best Firms – Florida 2017 to 2018