Car accidents can be frustrating, unnerving, and stressful occurrences. Dealing properly with the immediate aftermath of an accident is a key factor to try to ensure the results are as favorable as possible. The following guidelines can help drivers in Florida stay calm, cool, and prepared in the event that they ever find themselves involved in an automobile accident.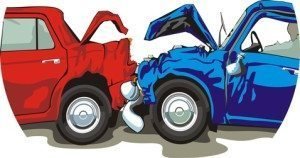 1. Remain at the scene
It is important for all parties who were involved in the accident to remain at the scene, especially if there are injuries or fatalities, as fleeing after such an accident can result in criminal charges.
2. Check for injuries
Check with everyone in the car to see if there were any injuries. Seek medical assistance for anyone who is in need of it. If anyone involved in the accident has a back or neck injury, do not attempt to move them; wait for emergency professionals in order to avoid causing further injury to them.
3. Call the police
In the state of Florida, contact the police if a car accident involves significant property damage, severe injury or death. Be sure the officers fill out an accident report and request a copy of it if it is not automatically given. It is a wise idea to make note of the names and badge numbers of the responding officers, in case that information is needed in the future.
4. Exchange information
The drivers who were involved in a car accident should exchange information. Gather as much information about the other parties as possible. Be sure to include names, phone numbers, driver's license numbers, license plate numbers, and insurance information. No one should say anything that could possibly be seen as an admission of guilt or liability, such as "I'm sorry", "It was my fault", or "I didn't see you".
5. Get witness accounts
If there were any witnesses to the accident, be sure to speak with them to find out what they saw. Take note of their names, phone numbers, and addresses in case they need to be contacted at a later time. If any of the witnesses live near the accident site, ask if accidents at that location are common.
6. Contact your insurance company
As soon as possible, contact your insurance company to inform them of the accident. Be sure to be completely honest and report everything you can. Be upfront with insurance companies, as failing to do so can result in a denial of your claim or even more serious trouble. Consult with an attorney before making formal, recorded statements to anyone.
7. Take pictures
Making a pictorial record of the accident is important for the insurance claim and any possible lawsuits that arise from the accident. If possible, take pictures of the scene immediately after the accident has taken place. This will help preserve the scene exactly as it was at the moment the accident took place. If it is not possible to take pictures immediately, return to the scene as soon as possible to take photographs. Keep in mind that the larger the time span between the accident and the time the pictures are taken, the less helpful the photos will be. Take photographs of all of the damage done to your vehicle as soon as possible after the accident. If there are pictures of the vehicle from before the accident, they can help to provide a "before and after" comparison. Take pictures of any injuries you and your passengers sustained in the accident as well.
8. Keep track of medical treatment
Injuries sustained in car accidents can often require treatment and follow-up care. Often those involved in accidents require trips to a doctor, chiropractor, physical therapist, or other medical professional. Keep track of all treatment for your injuries and the medications you were prescribed, as well as any advice or recommendations these medical professionals provide. Be sure to request copies of your medical records and keep copies of all of your medical bills in order to prove your expenses.
9. Keep a journal
After the accident, it is a good idea to keep a journal as a way to keep track of how your injuries are progressing in the days and weeks following the accident. Include information regarding how the injuries and after-effects of the accident have impacted your daily life. Don't forget to include information regarding tasks that could previously be done of which you are no longer capable.
10. Consult with an attorney
Speak with an attorney, especially if anyone was injured in the accident. A qualified Florida attorney can help maximize a settlement value if you are injured as well as help you create a viable defense if you are at fault.
As the old saying goes, accidents happen. If you find yourself involved in an automobile accident in the state of Florida, be sure to remain calm and follow the appropriate protocol. If you have any questions regarding your involvement in a car accident, be sure to consult an attorney to help you through the process.
Thank you for reading our blog! How can we help you? Contact us today.