No matter how responsible a driver you think you are, you're likely to be involved in an accident at some point in the future. When this unfortunate day arrives, your behavior could determine your ability to secure compensation. Don't panic; simply follow these key steps to minimize the negative impact of your Florida car accident:
1. Don't leave
You may be in a hurry, but now is not the time to rush off — especially if there are injuries. Your departure could lead to criminal charges.
2. Check for injuries or seek medical attention
Florida's Personal Injury Protection legislation mandates that all drivers carry insurance to cover injuries incurred in car accidents. This applies regardless of who is eventually deemed at fault. To receive benefits, you'll need to report your injury within two weeks of the accident. Seek medical attention as soon as possible, even if you suspect that your injuries are minor.
3. Report the Florida car accident
In Florida, crashes involving significant injuries or property damage warrant attention from the police. If the investigating officer does not file a report, you may be required to do so instead. Reports can be completed online or in writing.
4. Exchange contact information with the other driver
If possible, exchange your phone number, address, and any other relevant contact information with the other driver. Keep all other interactions to a minimum. Don't apologize or say anything that could be misconstrued as an admission of guilt.
5. Seek contact information from witnesses
Once you've exchanged contact information with the other driver, chat with any witnesses who observed the crash. These could include pedestrians, other drivers not involved in the accident, and passengers from either vehicle. Be sure to record witness names, phone numbers, and addresses, as these individuals may later provide valuable insight into the circumstances surrounding the accident.
6. Take pictures
Photos can provide valuable evidence of negligence behind the wheel. The sooner these pictures are taken, the more accurately they can convey the scene of the crash. Don't simply focus on recording the extent to which the vehicles were damaged; pictures of injuries you or any passengers incurred will prove just as valuable.
7. Contact your insurance provider
Unfortunately, there is no escaping your insurance company in the aftermath of a car accident. These interactions don't have to be terrifying; simply give an honest account of the accident, without apologizing or minimizing its impact. Don't make any formal statements until you've consulted with a trusted attorney.
8. Keep quiet on social media
Anything you say on Facebook, Twitter, or Instagram can be used against you. Avoid sharing pictures of or details from your accident until your case has been resolved.
9. Continue to monitor for injuries
Not all injuries may be immediately evident at the scene of the accident. Maintain a detailed record of symptoms — even those that seem insignificant.
10. Seek legal counsel
Don't hesitate to get in touch with a trusted attorney. Legal representation is particularly important if you or somebody else was injured at the scene of the accident. Your attorney can guide you through every step of the legal process.
---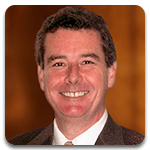 Were you involved in a Florida car accident in or around Destin, Florida? Attorney John Greene can guide you through the complications of personal injury under Florida's no-fault approach. Reach out online or call 850-424-6833 today to learn more.