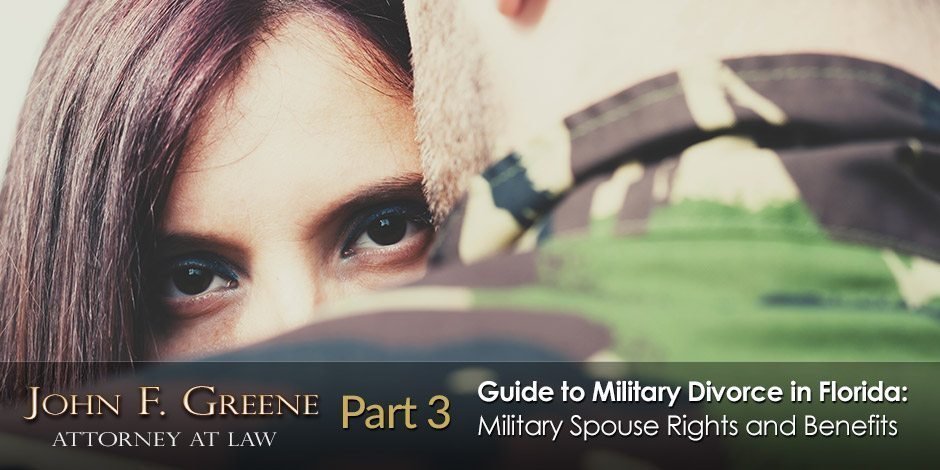 While Florida law governs much of the military divorce process, there are federal and statutory guidelines that may also apply to your Florida military divorce.
Here is a general overview of the unique rights and benefits afforded to servicemembers and their spouses in a military divorce.
Servicemembers Civil Relief Act
When a servicemember is away on active duty, their legal rights must still be protected. Since a divorce is a legal proceeding, servicemembers can use the protections of this act to their benefit during a divorce.
In a military divorce proceeding, servicemembers may receive a postponement of divorce proceedings if military service prevents them from asserting and protecting their legal rights. This right is not granted automatically, meaning a judge must find there is good cause to grant a stay.
Courts typically look to the following to make their determination:
How military service affects the servicemember's ability to appear in court
The date a servicemember will be available
Written communication from the servicemember's commanding officer stating leave is not authorized, and the servicemember cannot appear
If a service member meets the following criteria, the court will grant a stay of at least 90 days.
Unique Military Divorce Rules for Spouses of Servicemembers
Another unique aspect of Florida military divorce pertains to the so-called "10-year rule", 20/20/20 rule and 20/20/15 rule. For military spouses, the 10-year rule applies only to the method of payment for retirement benefits. In a military marriage of 10 years or more, a spouse may receive payments that remitted directly from the Defense Finance and Accounting Service (DFAS).
In addition to the 10-year rule, divorcing spouses may be entitled to support under the 20/20/20 rule. To be eligible for 20/20/20 support, the following criteria must be satisfied:
20 years of marriage or longer
20 years of military service
20 years of overlap between marriage and military service
All of these requirements must be met to qualify for 20/20/20 benefits. If the criteria are met, a spouse is entitled to a lifetime of full medical, commissary exchange and theater privilege benefits.
Alternatively, you may be eligible for transitional benefits under the 20/20/15 rule, as outlined by 10 U.S. Code §1072(2)(G).  This rule states that a spouse of a former servicemember is a dependent for military medical care only, and may receive one year of transitional medical benefits when:
The spouse has been married to the servicemember at least 20 years
The servicemember had 20 years or more of creditable service
There were at least 15 years of overlap between the marriage and military service
Uniformed Services Former Spouses' Protection Act
This statute is a federal law designed to provide benefits to a military member's former spouse. Your Florida military divorce attorney must have an intimate understanding of this federal law as well as Florida law to ensure your rights as a military spouse remain protected.
---
Attorney John F. Greene has a keen grasp of federal and Florida laws, enabling him to represent the rights and benefits afforded to servicemembers and military spouses alike. The next installment of our "Guide to Military Divorce in Florida" covers child and spousal support in Florida military divorces.
Contact John F. Greene Attorney at Law or call 850-424-6833 to talk about your legal matter.
Conveniently located just 1 mile east of the Mid-Bay Bridge in Destin, John's office also serves the neighboring cities of Niceville, Fort Walton Beach, Santa Rosa Beach and the Panama City area.