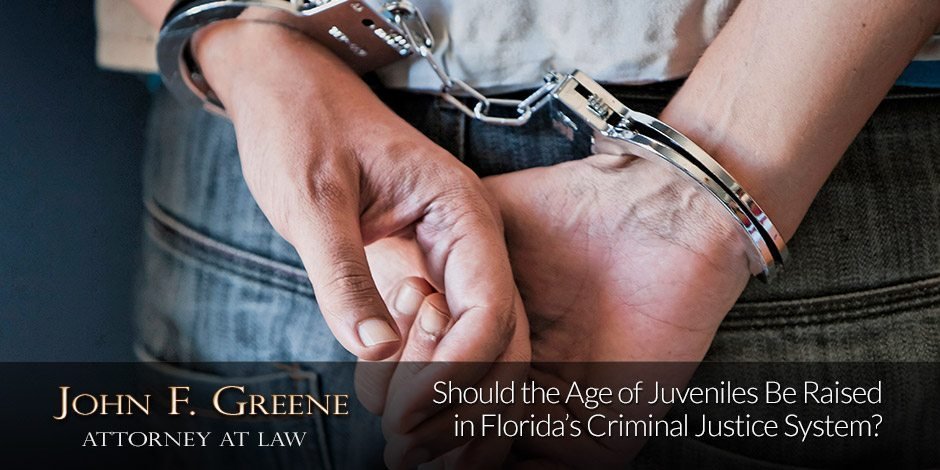 Academics in the Florida legal community often debate how the laws of Florida. Recently, a Stetson University College of Law professor by the name of Judith Scully debated whether the juvenile age should be raised in Florida's criminal justice system.
As Florida law currently stands, the juvenile age in Florida's criminal justice system has a cut-off point of 24 years of age, as outlined in §958.04 of the 2016 Florida Statutes. Professor Scully argues that there is reason to consider changing this standard. Some arguments for changing the standards are based on brain science.
Namely, modern brain science has found that there is really not much difference, if any at all, between a 17-year-old and a 20-year-old brain. However, the level of legal culpability and punishment is markedly different. Another argument that supports raising the age of juveniles is Florida's change to the legal drinking age in the 1980s.
Previously, the legal drinking age was 18, but Florida changed the legal age to 21. Presumably, Florida lawmakers made this change because the Florida Legislature believed that, as a policy matter, 18-year-olds were not capable of making as good of decisions about alcohol as a 21-year-old. If that is the case, according to those who wish to see the juvenile age raised, should such reasoning not also apply to the criminal justice system?
For now, these are merely good questions and ones of continued interest to academics and legal scholars. The law remains unchanged, and the juvenile age cut-off will likely remain at the current 18-years-old standard for the foreseeable future.
Florida Laws on Youth Offenders
Florida juvenile law aims to rehabilitate youthful offenders rather than punish them. As a result, youth offenders charged with committing a Florida crime are often handled in the Juvenile Justice System.
That said, youth cases can be direct filed to "adult court". This rare occurrence is often reserved for juvenile defendants charged with committing serious crimes and felonies. As such, criminal charges against a juvenile should never be taken lightly. If your child has been charged with committing a crime as a minor, you need a Florida criminal defense lawyer who will fight to have your child's charges dismissed or reduced, especially if they are being charged in adult court.
---
A conviction can dramatically alter the course of a young child's life, and John F. Greene will raise every applicable legal defense to keep your child out of both the juvenile and criminal justice systems. From his Destin office, John represents defendants in Destin as well as defendants throughout Northwest Florida and the Emerald Coast, including Santa Rosa, Walton, Bay and Okaloosa Counties. John also represents defendants in the communities of Destin, Niceville, Fort Walton Beach, Santa Rosa Beach and Panama City.
If your child is in need of a criminal defense lawyer, contact John F. Greene or call 850-424-6833