If you have gone through a divorce or a breakup, there are at least six reasons you need to get Florida child support. It is an issue you need to take seriously, and you may need help from a family attorney.
#1 Consider Your Child's Quality Of Life
One reason you need child support is to keep your children healthy and happy. Regardless of your income, you may not be able to meet their needs alone. When you receive child support regularly from your former spouse or partner, you will not bear the entire burden of supporting your children. They are more likely to have everything they need when both parents contribute toward meeting their needs.
#2 Your Children Have Two Parents
Even if you have sole custody of your youngsters, they still have two parents. When both parents share the responsibility of supporting the children, they will learn both of their parents care about them. They are more likely to have both parents in their lives when the parents share financial responsibility.
#3 Child Support May Affect You
Many divorced and single parents need Medicaid to help with their medical bills. As a parent, you are only eligible for Medicaid if you are receiving child support. If you need to obtain government assistance, you are required to cooperate with child support. If you have a low income, you do not want to lose the chance to receive assistance simply because your ex does not pay child support.
#4 You Can Have A Better Relationship With Your Ex
While some parents resent paying child support, it is an excellent way to build a positive relationship between two parents. When you and your ex are both contributing to your children's upkeep, working together can result in a healthier relationship.
#5 You Can Begin Planning Your Children's Future
When one parent must support children without assistance from the other parent, the children's daily living expenses can stand in the way of saving for their futures. In contrast, if your ex pays child support, you will be in a better position to save money for your children's college education or other future needs.
#6 Your Youngsters Will Learn About Fairness
While the financial and practical aspects of child support are certainly important, two parents contributing to children's living expenses will help them learn about fairness. When they do not see one parent attempting to do everything alone, they will begin to understand how important cooperation is in family relationships. This knowledge can benefit your children throughout his life.
If you are not yet receiving child support, it is time to ask an attorney for advice. While there is the possibility your former partner or spouse will agree to pay child support, you may need legal assistance if s/he does not.
Raising a child can be expensive, but you do not have to do it alone. Whether your ex is agreeable, or whether you must ask the court for help, do not hesitate in asking for child support. It is something you and your child deserve.
Are you in need of child support assistance? Contact us today.
---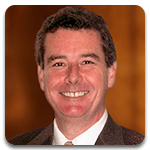 John F. Greene is a family law attorney in the Destin, Niceville, and Crestview, Florida area. John has years of experience helping people with child support issues, so contact John online or call his office (850) 424-6833 for a consultation.