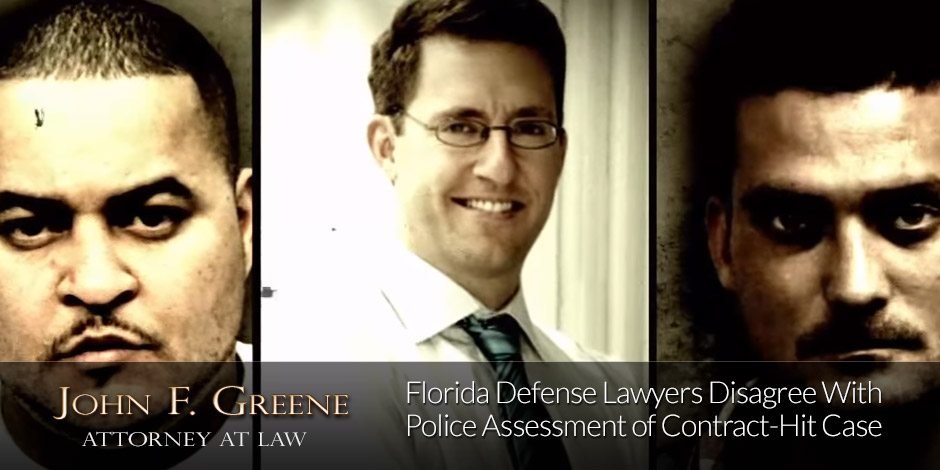 It is not unheard of for divorce to grow contentious. Still, divorces rarely lead to murder and allegations of a contract-hit to win a custody battle. Such were the allegations surrounding the murder of tenured Florida State professor Daniel Markel.
Markel was murdered in July of 2014 in the garage of his Tallahassee home. The suspects are a 34-year-old man named Sigfredo Garcia and 33-year-old Luis Rivera. While these suspects had past gang ties, the local Tallahassee community could not understand what appeared to be a senseless murder.
Then, a probable cause affidavit in the case linked Mr. Markel's murder to a battle over relocating his children after his divorce from his ex-wife, Wendi Adelson. Florida criminal defense lawyers are skeptical of these sensational claims. Criminal defense attorney Michael Weinstein believes Ms. Adelson's family had no involvement in the matter, stating that "there is not doubt in my mind about their innocence whatsoever." Attorneys representing Mr. Garcia and Mr. Rivera believe these allegations will be proven false as well. Attorney Jim Lewis, who is representing Mr. Garcia, believes that the authorities have "got it wrong", but he admitted that time would ultimately tell.
The doubts of criminal defense lawyers have not stopped the story from gaining national traction, however. A recent 20/20 segment from ABC News shed light on the Dan Markel murder case. The segment also asked whether the Adelson family may be heading from the penthouse to the big house. But for now, the Adelson family has not been charged with a crime.
Every Florida Criminal Defendant Is Entitled to a Fair Trial
Despite these stunning facts, it is worth reiterating that every Florida criminal defendant is legally entitled to a fair trial. From police conferences to national news segments, the criminal defense lawyers have every right to be concerned about the rights of Mr. Garcia and Mr. Rivera to receive a fair trial in Tallahassee. Attorney Jim Lewis, for his part, admits he is quite concerned about his client, Mr. Garcia, receiving a fair trial  with the local and national attention the case has drawn.
A defendant's right to a fair trial comes from the United States Constitution and, more specifically, the Sixth Amendment. The Sixth Amendment grants defendants the right to a fair and speedy trial and the right to legal counsel.
Additional rights include:
The right to prove that the state of Florida proves its case beyond a reasonable doubt
The chance to testify as well as the right to refuse to testify
The right to cross-examine witnesses
The right to be present at the trial
An experienced Florida criminal defense attorney will protect these rights while advocating on your behalf. The fear of a Florida criminal conviction weighs heavily on the mind of any defendant, and it is the help of an experienced criminal defense lawyer that gives defendants the best chance of having their charges reduced or dismissed.
---
John F. Greene is a Destin criminal defense lawyer who represents Destin defendants and defendants throughout Northwest Florida and the Emerald Coast, including Okaloosa, Walton, Santa Rosa and Bay Counties. From his Destin office, John also represents defendants who are charged with crimes in the Destin, Niceville, Fort Walton Beach, Santa Rosa Beach and Panama City communities.
Contact John F. Greene or call 850-424-6833 for a legal consultation to protect your Sixth Amendment rights and receive legal counsel from a Florida defense lawyer who will fight to have your charges reduced or dismissed.