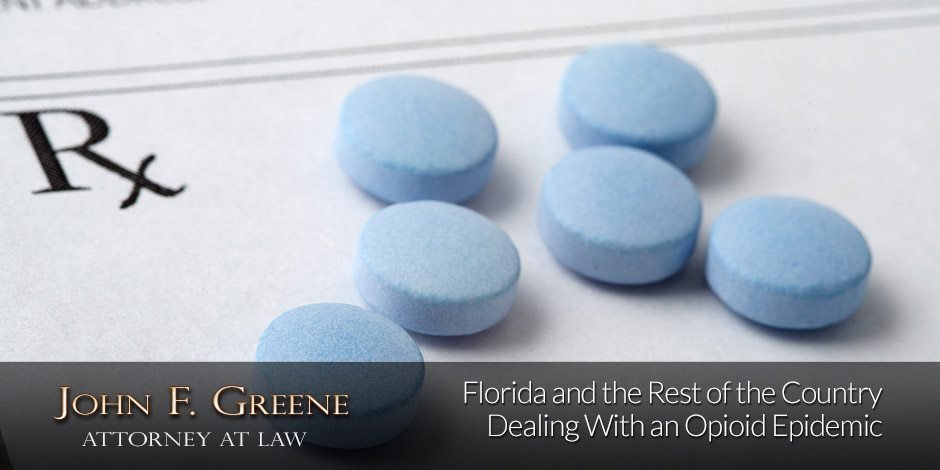 According to law enforcement officials, South Florida experiences one opioid overdose every 2 hours. 1,400 South Florida deaths in 2015 alone were traceable to opioid overdoses.
The issue, unfortunately, is not solely limited to South Florida. The rest of Florida and the country as a whole is grappling with the opioid epidemic as well. The Department of Health and Human Services make mention of the fact that more people died in the U.S. from drug overdoses in 2014 than any previous recorded year. 60% of those drug overdoses involved an opioid drug.
Despite these challenges, there are reasons for Floridians to be optimistic in the fight against opioid deaths. In 2011, the Florida legislature passed a sweeping bill that changed how prescription opioids such as oxycodone, hydrocodone, and methadone were managed and distributed. Since that time, the number of prescription opioid overdoses have fallen, but overdoses from street drugs like heroin and fentanyl have increased.
Florida Laws Against Opioids
While opioid use and abuse wreak havoc in Florida and the rest of the nation, using these drugs is also against the law. Heroin, an opioid, is the most infamous opioid drug and is classified as a Schedule 1 Drug in the state of Florida.
Other opioids such as hydrocodone — the generic name for Vicodin — are classified as a Schedule 2 drug since they have a high potential for abuse. Schedule 2 drugs differ from Schedule 1 drugs in that they may be used for medical treatment, albeit in a severely restricted manner. Despite the fact that Schedule 2 drugs may be medically prescribed, it is still a third-degree felony in Florida to possess less than four grams of a Schedule 2 drug without a valid prescription.
Penalties for possessing heroin, hydrocodone, and other opioids are based on Florida classifying the possession of such drugs as a third-degree felony and Level 3 offense under Florida's criminal punishment code.
A Schedule 2 possession conviction may lead to:
5 years of probation
5 years in prison
A fine of up to $5,000
Additionally, Florida law requires any person convicted of hydrocodone possession will have their license and driving privileges revoked for a one-year period.
---
If you or a loved one has been charged with possession of heroin or a Schedule 2 opioid without a valid prescription, you need a Florida criminal defense lawyer who fights to have your drug charges reduced or dismissed. John F. Greene is a Destin drug defense lawyer who will help you get the legal defense you need to get your life on track.
The best way to get out from under the weight of addiction is to get treatment and rehabilitation, not lengthy incarceration. Treatment, not jail time, has been shown to be the best outcome for those suffering from addiction. John F. Greene will do everything possible to keep you and your loved ones out of prison.
From his Destin office, John represents Destin drug defendants as well as defendants in Northwest Florida and the Emerald Coast, including Walton, Santa Rosa, Okaloosa and Bay Counties. John also represents individuals charged with drug offenses in the Destin, Santa Rosa Beach, Niceville, Fort Walton Beach and Panama City communities.
If you or a loved one has been charged with opioid possession in Florida, contact John F. Greene or call 850-424-6833 for a legal consultation.