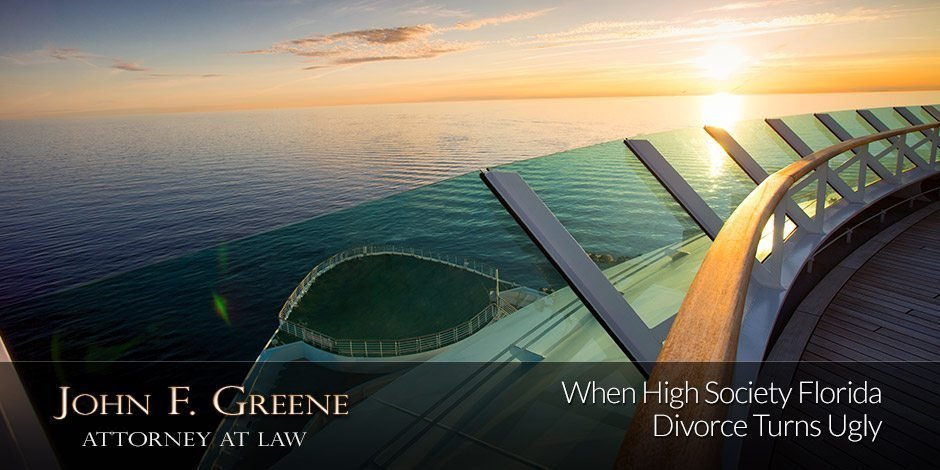 When high society and high asset Florida divorces turn ugly, battle lines are quickly drawn in the sand. When such a situation arises, Florida high asset individuals need an experienced Florida high asset divorce attorney who will fight to protect a client's legal rights and assets. Such is the lesson when high-profile divorces are in the news, as is the case for retired Carnival Cruise Line CEO Bob Dickinson.
Former Carnival Cruise Line CEO Embroiled in Ugly High Asset Divorce
Florida socialite Jodi Dickinson is separating from her retired CEO husband Bob Dickinson, and recent court filings show the divorce is turning ugly. Documents show that Jodi Dickinson is contemplating the pursuit of her soon-to-be former husband's famous wine collection.
For his part, Mr. Dickinson retaliated with a counter-petition claiming that Jodi had more debts than income when the couple married in 1988. The Dickinsons split in June, and Jodi quickly alleged "irreconcilable differences" before asking for alimony. Her original petition claimed that she is not employed and is dependent on Mr. Dickinson. Additionally, the petition notes that Mr. Dickinson is "well able to pay alimony"… both temporary and permanent."
Jodi also wishes to become the beneficiary of Mr. Dickinson's life insurance policy, as well as her share from an equal distribution of marital assets. These demands led to an aggressive counter-petition from Mr. Dickinson, where he makes it clear that he wants far more than 50% of distributed marital assets.
High asset disputes like these quickly turn ugly, in no small part due to the vast amounts of wealth involved. While it would be ideal for these disputes to be resolved amicably and outside of the court system, this is a best case scenario. More realistically, it is quite likely that two parties will be unable to agree when millions of dollars and desirable assets are at stake.
---
When fair and equitable agreements are not possible, high asset divorces require the deft negotiating skills and relentless advocacy of a Florida high asset divorce attorney. Whether you want to protect valuable properties, antiques, or any other valuable assets unique to a high asset marriage, Destin divorce lawyer John F. Greene will fight to protect your hard-earned assets and estate during a difficult divorce proceeding.
From his office in Destin, John represents high asset divorce clients in Destin as well as individuals in Northwest Florida and the Emerald Coast, including Santa Rosa, Okaloosa, Walton and Bay Counties. John also helps high asset divorce clients in the Destin, Santa Rosa Beach, Fort Walton Beach, Niceville and Panama City communities.
If you are in need of a passionate high asset Florida divorce lawyer who will protect your assets and get you a fair divorce outcome, contact John F. Greene or call 850-424-6833 for a legal consultation.