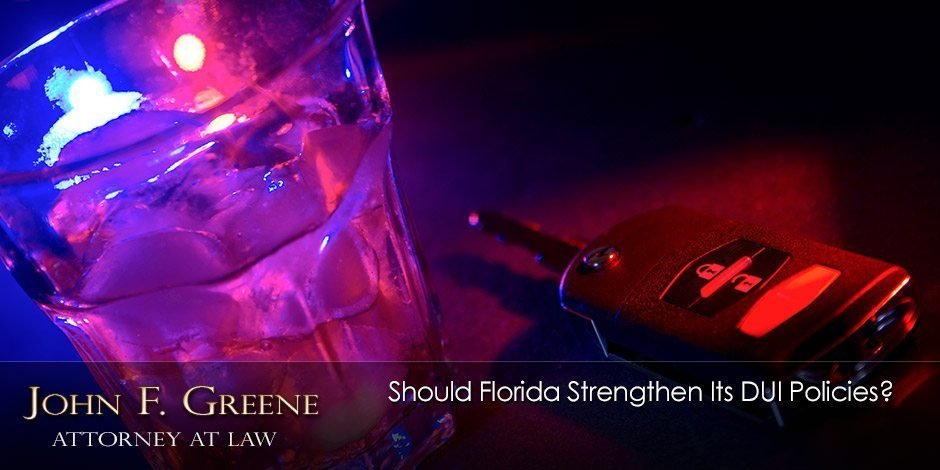 If laws are meant to serve as a deterrent force with penalties severe enough to prevent unlawful behavior, then Florida's drinking and driving laws are failing. This, at least, is the opinion of various detectives and grieving Floridians who have been negatively affected by the harms of drunk driving.
Despite Florida's active police presence and Florida citizens being aware of DUI penalties, detectives assert that thousands continue to risk their lives and the lives of innocents by driving drunk. Some are now calling on Florida lawmakers to impose stiffer DUI penalties to help deter the individuals who continue to recklessly drink and drive.
A local Florida news investigation seems to support this line of reasoning, finding that more than 100,000 three-time DUI offenders are still driving. The investigation also found that Florida defense attorneys can get nearly 40% of DUI charges dropped to reckless driving or dismissed. And, with a drunk driving prevalence that exceeds the United States average and many other states, it is unlikely that the call for more severe DUI penalties in Florida will wane in the coming years.
The Impact of a DUI Charge and the Need for an Experienced DUI Defense Lawyer
With such an outcry over DUI penalties, DUI defendants may realistically find the penalties for such behavior increasing in the years ahead. Either way, the need for an experience DUI defense lawyer in Florida is of the utmost importance — as demonstrated by the local news report suggesting defense lawyers help a DUI defendant get their DUI charge reduced or dismissed in nearly 40% of cases.
Still, do not fall into the trap of believing any DUI defense lawyer in your area will do the job effectively. Since Florida Statute 316.193 sets forth mandatory and codified punishments for a DUI, the evidence is stacked against you when your BAC is above the 0.08 legal limit in Florida. In such cases, you will need an experienced DUI defense attorney to get those charges reduced or dismissed since the penalties on the books are already quite serious.
Some of the mandatory codified punishments under Florida law include:
Fines
Imprisonment
The Suspension of a Florida Driver's License
Some experts indicate that Florida prosecutors have around a 95 percent conviction rate for DUI charges, which includes DUI pleas and pleas to an amended charge of reckless driving. In other words, the odds are stacked against you when charged with a DUI as the law currently stands, which is why a proven DUI defense attorney is already essential for an effective DUI defense. If DUI penalties become more severe in the future, the need for a proven attorney will remain the same, only the stakes will become higher.
---
If you have been charged with a Florida DUI, choosing John F. Greene to defend you gives you the legal defender you need during a trying time. A DUI conviction can harm your relationships, destroy your reputation and undermine your career prospects and future opportunities. Put John F. Greene to work for you and receive the legal defense you need from a fighter who will do everything possible to get your charges reduced or dismissed.
From his office in Destin, John represents DUI defendants throughout Northwest Florida and the Emerald Coast, including Okaloosa, Walton, Santa Rosa and Bay Counties. He also represents DUI defendants in the Destin, Fort Walton Beach, Santa Rosa Beach, Niceville and Panama City communities.
Contact John F. Greene or call 850-424-6833 to work with a DUI defense lawyer in Destin who fights to minimize the impact your DUI charge will have on your future.