Drunk driving is far too common in the state of Florida — and especially during spring break. The temptation to let loose is understandable, but getting behind the wheel is never advisable if you suspect that you might be intoxicated. If you're convicted of a DUI, you could face harsh penalties, including the potential for time behind bars. Thankfully, DUIs are far more preventable than most spring break partiers realize. You can still enjoy yourself during spring break — you'll simply want to take these precautions to avoid a DUI during spring break in Florida:
Take Advantage of Rideshare Services
In an age of Uber and Lyft, there is no excuse for driving under the influence. If you have a smartphone, a ride home is nearly always available — especially if your partying occurs in an urban or suburban area. Take a quick look at local ridesharing options before you drink to get a sense of driver availability in your area. Of course, traditional options such as limos and taxis can also help you avoid that dreaded DUI. Whether you take an Uber or a classic taxi, you can save money by splitting the fare with a friend or two. Remember: the cost of your ride home is a lot less than the myriad of fines you'll pay if you're convicted of a DUI.
Use Public Transportation
If you don't have the necessary funds for ridesharing or taking a taxi, public transit may provide a more affordable option for getting home. Check the local bus, trolley, or metro routes before you head out for the night. Many public transit services offer apps that make it easy to navigate routes or check for updates.
Choose a Designated Driver
If you hit the town with friends, determine who will abstain from drinking. If you plan to go out on multiple occasions, rotate the designated driver to ensure the responsibility doesn't always fall on the same person. While it's tempting to allow the designated driver to enjoy a drink or two, this is nearly always a recipe for disaster; even responsible individuals struggle to determine when and the extent to which they're under the influence. If nobody is willing to abstain completely, it's best to opt for an alternate solution such as public transit or ridesharing apps.
Walk
Depending on the location of your next party, you may be able to avoid motor transit completely. Walking is a great option if your destination is a few blocks away, if you're accompanied by a friend, and if you limit yourself to just a few drinks.
With a little advance preparation, you can make the most of spring break while still avoiding intoxicated driving. DUIs are nearly always preventable — but if you find yourself facing charges, do not hesitate to get in touch with a trusted attorney.
---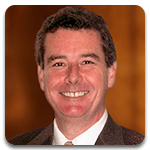 Have you been accused of driving while under the influence in the Destin area? You deserve proactive representation from an attorney with a strong track record. Attorney John F. Greene is happy to act as your legal advocate during this difficult time. Call today or contact us online to learn more about our DUI and criminal defense services.