Criminal charges are no small matter — even a seemingly minor misdemeanor could cause you grief in years or even decades to come. The right criminal defense attorney in Destin, FL, however, could ease this burden by helping you secure a desirable case outcome. Depending on your circumstances, this could involve a favorable plea deal, a not guilty verdict, or even dismissed charges.
Types of Criminal Defense Attorneys
Criminal defense is a surprisingly broad practice area. Some attorneys are willing to take on a wide range of cases. Others prefer to focus exclusively on a few key practice areas. Varying specialties and case histories can make it difficult to select the right attorney for your case. As you weigh your options, you'll want to take prospective attorneys' niches into account.
Read on to learn more about the many different types of criminal defense attorneys in Destin — and to determine which types of attorneys can best defend you during this difficult time.
Federal Defense Attorney
If you have been accused of committing a federal crime, you will be prosecuted in federal court. Cases commonly tried on a federal capacity include drug trafficking, large-scale fraud, and organized crime. Federal cases are nearly always more complex than those tried at the state level, especially as agencies such as the FBI or the DEA may provide convincing evidence or testimony. Unfortunately, the stakes also tend to be higher at the federal level, with penalties often proving quite harsh due to different sentencing guidelines.
Criminal Defense Specialist
Every criminal case requires a personalized approach. With some cases it behooves the client to work with an attorney boasting extensive experience in a niche practice area. DUI cases, for example, may call for expertise above and beyond general criminal law, as these matters typically invoke both a criminal and civil element. Other areas that may involve overlap with civil law could include elder abuse, domestic violence, or white collar crime.
Appellate Lawyer
Depending on the outcome of your initial trial, you may be eligible for an appeal. Appellate courts exist not to re-try a case's already examined facts, but rather, to fix the previous court's errors —  assuming those errors were directly responsible for the initial guilty verdict. Given the complexities of Florida appeals, it is critical that you turn to a lawyer with considerable experience in appellate court. Even a skilled trial attorney can struggle under the burden of appellate cases.
Public Defenders
Florida residents who cannot afford legal representation may turn to public defenders. These legal professionals are charged with representing clients regardless of their ability to pay. Unfortunately, public defenders carry a heavy workload. Many struggle to provide the time and attention their clients deserve.
Destin Criminal Defense attorney John F. Greene weighs in on this critical topic:
"With all the billboards and websites, how do you know which lawyer to hire? I agree that all the advertising is overwhelming. A lawyer's position on Google is no indication of the quality of the lawyer's services. It just means that lawyer is spending more on his marketing than his brethren. The best way to start your selection of a lawyer, is by word of mouth, friends, or family that have had a good experience with a lawyer. Schedule a meeting with the lawyer. Assess the friendliness of his staff and their willingness to help. Look at the surroundings; is the office orderly indicating that it is well-organized. Meet with the lawyer – did he listen to everything you said or did he do all the talking? Does he have experience handling your type of case? Do you have confidence in his abilities? Most importantly, did you feel at ease communicating with him. Remember, this is someone that you will be working very closely with for the next several months."
---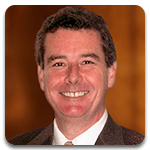 If you've been accused of committing a crime in or around Destin, you can't afford to take any chances with your case. You deserve representation from an aggressive attorney who has your best interests at heart. Attorney John F. Greene has an impressive track record of success in several areas of criminal law, including DUI and drug charges. Reach out at your earliest convenience to learn how he can help you navigate Florida's complicated criminal justice system.