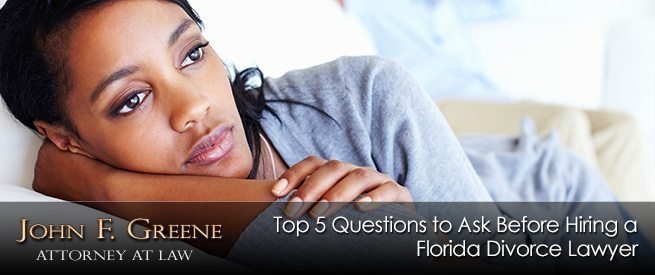 After a lot of thought and painful emotions, you have decided to end your marriage. You're worried, however, about how the divorce process will play out — and how the outcome will affect your new life.
This is no time to go it alone; you need a trustworthy professional in your corner. Your Florida divorce lawyer could determine how everything from alimony to parenting plans play out. You don't want just anybody handling your case; your lawyer should possess an impressive track record and a legal philosophy in keeping with your preferred approach to divorce.
While attorney websites and client reviews can offer excellent insight into prospective law firms, you'll learn the most about candidates while chatting in person. The initial consultation forms the basis of any attorney-client relationship; this is when you determine whether potential lawyers are capable of meeting your unique needs as a client. During this time, you're free to ask any questions you deem relevant.
Your consultation is more than an opportunity to learn about your possible attorney's resume — this is how you get essential details regarding how the law firm operates and how your case might be handled. You'll want to arrive prepared with several questions that get at the heart of your potential legal practice. Not sure where to start? These five questions might help if you ask before hiring a divorce lawyer in Florida:
1. Do you specialize in divorce?
Your attorney may list a variety of practice areas on his or her website, but only during the initial consultation can you determine where a given law firm's caseload tends to fall. Some law firms exclusively take on divorce, while others handle a broader range of civil or even criminal matters. Experience in multiple areas can often prove beneficial, particularly if you anticipate that bankruptcy or other civil concerns could play a role in your divorce.
Don't be fooled by the term 'family law.' Yes, many family lawyers work extensively in divorce, but that's not always the case. Some are just as concerned with adoption or paternity. If you expect such matters to play a role in your divorce, a broad family practice may be best. Otherwise, you may prefer an attorney who primarily focuses on divorce. Keep in mind that further niches exist within this practice area. Some attorneys, for example, specialize in high net worth property division or same-sex divorce.
2. What outcome do you anticipate for my case?
No attorney can tell the future, but over the years, lawyers acquire enough experience to predict how specific types of cases will play out. Once you've communicated how, exactly, you define success, your attorney can help you determine the likelihood of a desirable outcome. Additionally, your attorney should be able to offer detailed insight into how long your divorce might take to resolve.
Pay attention not only to what potential lawyers predict regarding your case but also how they communicate those expectations. Attorneys worth hiring will provide full transparency, even when they're forced to share bad news. It should be clear from the get-go that your attorney doesn't just want a lucrative case; his or her primary goal should be to help you through a difficult situation.
3. What will it cost?
The answer to this question won't be simple, as a variety of factors play into the cost of your divorce. Still, your attorney should be as upfront as possible about pricing. Divorce can be an expensive proposition, but it's best to know the likely costs well in advance. There's no need for financial surprises during this already difficult time.
When you bring up money matters, your attorney should offer in-depth insight into how he or she typically charges clients in your situation. You'll want to get a sense not only for any upfront retainers you might need to pay but also the hourly cost of working with your attorney. From there, you can make a rough estimate based on a range of factors, including retainers, hourly billing, and the timeframe your attorney estimates for your case.
Your attorney should remind you that the cost of your divorce will largely depend on the level of conflict your preferred strategy entails. For example, if you opt for mediation, you may only seek a few hours of counsel. As conflict increases, however, so does the cost of your legal representation. Collaboration will require more time and higher fees than mediation — and litigation will prompt the biggest investment of all. However, such an investment could prove worthwhile based on monetary concerns such as alimony and property division — or if you are determined to gain custody of your children. If your attorney is upfront about legal fees, you can weigh the costs and risks for yourself to determine which approach is most worth pursuing.
4. Who else will be involved in my case?
Your attorney may receive the bulk of the credit (or in a less desirable situation, the blame) for your case's final outcome, but he or she is likely not alone during this process. Even solo practitioners may work with support staff to streamline their efforts and ensure they can dedicate as much time as possible to attorney-client interactions.
Don't be content to merely vet the attorney present at your initial consultation; you'll also want to look closely at the credentials and demeanor of anybody else likely to be involved in your case. Will any tasks be offloaded to paralegals or legal assistants?  Will your prospective law firm divide your caseload between multiple attorneys? Ask for specifics to determine who will handle which elements of your divorce — and whether these individuals can deliver the same level of representation as your primary attorney.
5. How will we communicate?
In this digital age, options abound for maintaining a strong attorney-client relationship. From email to social media and even specially designed apps, a variety of online and mobile resources are available. The downside of this digital environment? It can be tough to keep everything straight.
Each attorney maintains a slightly different system of communication. Some prefer traditional phone-based and in-person interactions. Others are happy to experiment with digital solutions in hopes of improving access and response rates. No approach is inherently right or wrong — you simply need to determine which law firm's communication policy best matches your preferred method and style.
In addition to determining how you'll keep in touch with your attorney, you'll also want to get a sense for how often and with whom you'll communicate.
Considerations to keep in mind:
When you call, will you actually get to talk to your attorney? If not, will you receive a response within the hour — or will you be forced to wait several days before you hear back?
Will you talk about case matters over the phone? Or should such issues only be discussed in person?
What happens in the event of an emergency? How does your attorney define 'emergency' situations?
Ultimately, you should feel confident that your attorney will respond promptly and respectfully to your concerns via the proper channels.
Your initial consultation could play a key role in the quality of your relationship with your divorce lawyer in Florida — and in the ultimate outcome of your divorce. Don't take this process lightly. This is your opportunity to determine who will be your best advocate throughout the divorce process. The queries outlined above can serve as the basis for a successful consultation, but don't hesitate to ask any other important questions that come to mind.
---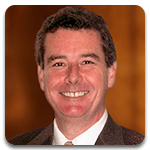 Are you ready to get started with your divorce? Attorney John F. Greene could be a key resource. Highly regarded throughout Destin and the state of Florida, he's determined to help you every step of the way. Reach out today to learn more about his legal services or call (850) 424-6833.