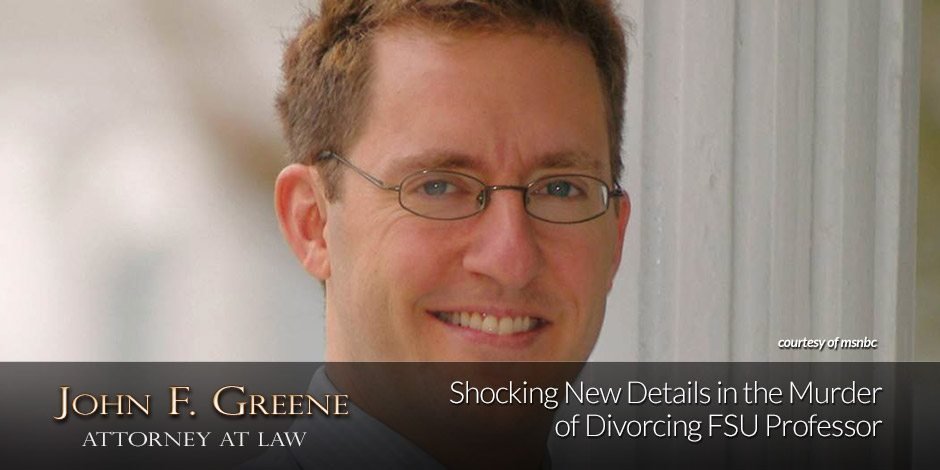 As the nation continues to be entranced by the circumstances surrounding murder of FSU professor Dan Markel, new and stunning details have come to light. As the investigation into the events that led to Mr. Markel being shot in the head outside his Tallahassee home continue to unfold, law enforcement now suspects Mr. Markel's former brother-in-law, Charlie Adelson, and the brother-in-law's lover may have been involved.
Previously, two hitmen were formally charged with Markel's murder that occurred on July 19, 2014, shortly after Markel's "acrimonious divorce" with Wendi Adelson. Now, investigators have discovered Markel's brother-in-law called a paramour, Katherine Magbanua, at least nine times in the hours before and after Markel's murder. Investigators now believe these phone calls to be pieces of evidence that may connect Charlie Adelson and Magbanua, according to a recent probable cause affidavit charging Magbanua with the orchestration of Dan Markel's murder.
In the affidavit, law enforcement officials suggest that the motive for the murder was that Markel's ex-wife and the couple's children wanted to move back to South Florida. However, a family court judge ruled in Mr. Markel's favor, which served the function of keeping the children in Tallahassee.
Regardless, it now appears that Magbanua may have served as the intermediary between the hitmen and whoever wanted Mr. Markel murdered.
When Florida Divorce and Criminal Defense Intersect
It is exceedingly rare for a Florida divorce and family law proceedings to coincide with a murder and the need for a criminal defense attorney. For this reason, it is unsurprising that the case has garnered national attention due to the shock factor of the facts and details surrounding Dan Markel's senseless murder.
As both a Destin divorce attorney and a Florida criminal defense lawyer, John F. Greene is capable of representing Florida clients in need of a divorce or criminal defense. With regards to divorce, John helps clients receive the legal representation for matters concerning child custody, time sharing arrangements and the equitable distribution of marital property, among other legal issues.
---
In the event that you have been charged with committing a crime based on divorce outcomes or any other criminal charge, John F. Greene provides the Florida criminal defense needed to give you the best chance of having your charges reduced or dismissed. Mr. Greene represents Florida criminal defendants in state and federal courts who have been charged with the following offenses:
Murder
Robbery
Weapons Charges
Drug and DUI Offenses
Assault & Battery
Theft
Probation Violation
White Collar Crimes
And More
From his office in Destin, John provides legal representation for Florida divorces and Florida criminal defense along the Emerald Coast and in Northwest Florida, including Okaloosa, Bay, Santa Rosa and Walton Counties. Additionally, he represents clients in the Niceville, Fort Walton Beach, Santa Rosa Beach, Panama City and Destin communities.
Receive the legal representation you need to protect your legal interests and rights. Contact John F. Greene or call 850-424-6833 for a legal consultation today.