DUI charges can prove life-changing for Florida drivers. From fines to considerable time behind bars, alleged offenders face a variety of harsh consequences. The difficulties don't end there; many suffer employment or housing discrimination. Read on to learn more about the consequences of DUI convictions — and why it's so important to hire a Florida DUI attorney.
Defining DUI in Florida
In Florida — as in many states — driving under the influence occurs when a driver demonstrates clear impairment behind the wheel or operates a vehicle with a blood alcohol content (BAC) of .08 or above.
Criminal Penalties Following a Florida DUI Conviction
If you are convicted of driving under the influence in Florida, you could face harsh consequences. The severity of these penalties will depend largely on your criminal background and your BAC at the time of arrest. Common criminal penalties — as outlined in section 316.193 of the Florida Statutes — are highlighted below.
First Conviction
Drivers who have never before been convicted of DUI are granted some leniency; Florida law mandates fines of between $500 and $1,000. Fines may increase, however, if a minor is in the vehicle at the time of arrest or if the driver's BAC exceeds .15. Prison time may be imposed, but for no longer than six months.
Second Conviction
Following a second conviction, fines increase to a minimum of $1,000 and a maximum of $2,000. Furthermore, the maximum prison duration is increased to six months. If the initial conviction occurred within the last five years, a mandatory ten days must be served in prison.
Third Conviction
Penalties increase dramatically upon a driver's third conviction. At this point, the minimum fine reaches $2,000, with some drivers required to pay as much as $5,000. Following the fourth or subsequent conviction, the minimum fine remains $2,000 — but no maximum is listed. Imprisonment duration depends on how recently the last DUI was committed; if it occurred within the last ten years, the offender faces a minimum of thirty days behind bars.
As Florida's Department of Highway Safety and Motor Vehicles points out, additional penalties can be assessed depending on extenuating circumstances such as property damage or serious bodily injury.
Long-Term DUI Consequences
Beyond jail time and fines, DUIs may lead to a variety of long-term consequences, some of which could prove devastating in years, even decades to come. Chief among these: difficulty finding a job. While some states have initiated 'ban the box' efforts, many employers continue to cast off applicants who hold any criminal history whatsoever. In fact, critics believe that Florida indirectly encourages employers to discriminate against such applicants.
The good news? Federal protections such as the Fair Credit Reporting Act (FCRA) and the Equal Employment Opportunity Commission (EEOC) offer valuable guidance to mitigate employment discrimination. For example, the FCRA mandates that employers obtain written consent from applicants before conducting background checks.
Beyond job search struggles, those with DUIs may find it difficult to secure housing. Many landlords refuse to rent to applicants with any sign of criminal activity on their record. Some allow initially rejected applicants to plead their case, but many are even less forgiving.
---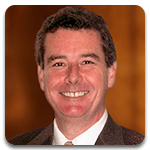 Don't let the implications of DUI charges destroy your quality of life. Attorney John F. Greene will act as your advocate to secure the best possible outcome for your Florida DUI case. Get in touch today or call (850) 424-6833 to get started with a free consultation.