Drug busts have hit headlines in Okaloosa County on several occasions as of late. Most notable, perhaps, was the effort targeting the organization known as 'Operation Crazy 8,' which ultimately led to 21 arrests. Most local drug arrests do not resemble this operation, however, and in many cases, defendants are able to avoid conviction due to officers' misapplication of the law. Those charged with drug crimes are rarely aware of the many defenses for which they qualify. Therein lies the value of working with a trusted Okaloosa County criminal lawyer. Your attorney may apply one or more of the following defensive strategies for a FL drug arrest while advocating on your behalf:
Unwitting Possession
If you first discovered that you possessed illicit drugs at the time of arrest, you may be deemed innocent. This defense could come into play if a third party stored drugs in your vehicle or on your property. For example, a mail carrier could rely on the unwitting possession defense if he or she delivered contraband substances without knowing that delivered packages contained illicit drugs. This defense is also commonly used when alleged offenders rent or borrow the vehicles in which drugs are discovered.
Lack of Possession
Similar to the unwitting possession defense outlined above, the lack of possession defense typically involves homes or apartments with multiple residents. If, for example, your roommate stores illicit substances in your home, you may be able to avoid criminal charges. This defense is more likely to prove successful if multiple people were present at the time of the substance's discovery. In such cases, the lack of possession defense places the burden of proof on law enforcement officials, who must clearly demonstrate that you — and not somebody else in your residence — were in possession of illicit substances at the time of the arrest.
Abuse of Power
In the state of Florida, several restrictions are placed on law enforcement officials in their effort to secure an arrest. For example, search and seizure cannot occur without your consent unless the arresting officer can demonstrate probable cause. Depending on the situation, probable cause could include driver intoxication or drug paraphernalia in plain sight. Considerable grey area exists, however, casting doubt on what law enforcement officials may believe to be perfectly legal searches. Beyond illegal search and seizure, abuses of power could include inappropriate surveillance tactics or placing undue pressure on witnesses.
Coercion
If law enforcement officials obtain confessions via coercion, those confessions may be inadmissible in court. The landmark case that determined the role of coercion was actually prompted by a questionable conviction in Pompano Beach. In the ensuing case Chambers v. Florida, the Supreme Court ruled that coerced confessions were inadmissible under the Due Process clause.
Medical Necessity
Currently, the state of Florida allows for the use of cannabis under a physician's prescription, in certain circumstances. If you can prove that you qualify for medical marijuana and that you legally obtained the cannabis in your possession, you should easily avoid prosecution.
---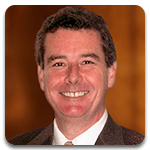 A strategic approach could make all the difference in your drug case. Attorney John F. Greene seeks creative solutions tailored to the unique circumstances of each case. Get in touch today or call (850) 424-6833 to learn more about your legal options when using defensive strategies for a FL drug arrest in Okaloosa County — or to schedule a case consultation.