Mainstream attitudes regarding marijuana are changing quickly in Florida and across the nation. Medical marijuana, in particular, is highly favored among Floridians. A surprising 71 percent of Florida residents approved of medical marijuana as of 2017. Recreational marijuana may not see as strong of public support, but proponents expect that it will eventually be legal. Until then, those charged with marijuana possession in Florida will face harsh penalties, including fines and, in some cases, time behind bars. Read on to learn more about the state's possession charges and penalties:
Common Penalties for Marijuana Possession in Florida
In Florida, possession charges are classified based on the amount of the substance found at the time of the arrest. Possession of up to 20 grams constitutes a misdemeanor. The same is true for the delivery of under 20 grams. Such misdemeanors can carry fines of up to $1,000, as well as a maximum prison sentence of one year.
Penalty severity increases dramatically for charges involving over 20 grams. Possession of between 20 and 25 grams could result in fines of up to $5,000, as well as up to five years in prison. After 25 grams, the charges move from possession to trafficking, with a mandatory minimum sentence of three years imposed alongside fines of up to $25,000.
Beyond the amount of marijuana, a variety of additional factors can increase the severity of possession or trafficking charges. For example, if the sale or delivery of cannabis occurs within 1,000 feet of a school, it is automatically deemed a felony. Penalties may also differ if the alleged offender has plants instead of a refined substance. Prison time could even occur if no cannabis is found; possession of drug paraphernalia is deemed a misdemeanor and carries a maximum prison sentence of one year.
In addition to prison and fines, penalties for marijuana possession and related crimes often include license suspension — even if the alleged offender is not guilty of driving under the influence.
Decriminalization Efforts
As an alleged drug offender in Florida, how you are treated by law enforcement largely depends on your location at the time of arrest. Increasingly, local municipalities are opting to replace misdemeanors with citations for those accused of marijuana possession. Tampa became an early leader in this effort, providing citations as an option as of April, 2016. Orlando and Key West quickly followed suit. More recently, Sarasota and Cocoa Beach have instated decriminalization policies.
While legalization proponents point to municipality-based decriminalization as a reason for hope, local laws and enforcement efforts differ considerably from one city to the next. Regardless of location, it's never safe to assume that a citation will be granted instead of a misdemeanor. Assertive support remains as important as ever in the aftermath of a marijuana-related arrest.
---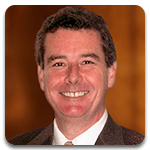 Have you been accused of marijuana possession in Florida or committing other drug crimes in the Destin area? You deserve support from a nonjudgmental, yet proactive representative. Your lawyer should thoroughly understand the complexities of Florida's rapidly-evolving drug laws. Attorney John F. Greene can guide you through the red tape of the legal process to ensure a favorable outcome. Reach out today or call (850) 424-6833 to get started with a case consultation.