There are always cases where a marriage doesn't work and divorce becomes inevitable. Divorce is often quite emotionally involving, and there are many different factors contributing to how a divorce gets messy.
If you're considering divorce in Florida, it may be due to many different reasons. Since Florida is a no-fault state, any partner can file for a divorce by simply alleging that the marriage relationship cannot be repaired. This means that there need not be a specific reason that provides grounds for the divorce to take place.
Due to the emotions, financial matters, and lifestyle changes that surround a divorce, it is not surprising that things can quickly become messy.
What can make a divorce complicated?
If you're based in Destin, Niceville, Panama City, Santa Rosa Beach and other nearby areas, a divorce attorney can help resolve a messy divorce. Things typically take a turn for the worse when the following factors come into play.
Dividing marital assets
Upon entering a marriage, it makes financial sense to combine multiple aspects of you and your partner's money matters. For example, it is not uncommon for spouses to open joint bank accounts, credit cards, and investment accounts.
When filing for divorce, determining how these assets will be split can be a major cause of tension. The laws surrounding the division of marital assets in Florida is complex and it depends on the number of assets involved, the reason for divorce, and the status of each partner involved.
It is often a good idea to consult a divorce attorney in Florida to represent your best interests during the divorce proceedings.
Domestic violence
In cases where domestic violence is involved, it is even more important to have a qualified divorce attorney on your side. Victims of domestic violence have certain protections accorded to them by law. For example, they may not be required to engage in a mediation process if their safety is in question. In addition, the fear for your safety and that of your children can cause you to be coerced into making certain unfavorable decisions.
Child custody
Another common cause for a messy divorce is child custody disputes. Both parents may desire custody of the children in the relationship, resulting in tension and a messy divorce.
With a divorce attorney on your side, you can prepare an effective case for obtaining the custody of your children.
Resolving a messy divorce
Filing for divorce in Florida has many different elements to it. A divorce can happen in one of 2 ways; as simple marriage dissolution or as regular marriage dissolution. A simple dissolution is typically a quicker method of filing for divorce, and it is predicated upon both parties agreeing that the marriage is unresolvable.
On the other hand, regular marriage dissolution is more common and can become more complicated. Both parties need not agree on the divorce initially. Rather, one partner can file a petition for marriage dissolution with the court. The other partner will then be required to prepare an answer to the petition. In cases where the couple disagrees on property distribution, custody, alimony-and-child support, it will be up to the judge to determine these aspects after a trial.
---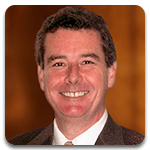 What you get out of your divorce in Florida will depend on how effectively you can present your case. John F. Greene – an experienced, reliable, and aggressive divorce attorney serving the Northwest Florida area- can help you obtain what you truly deserve while safeguarding your safety and your interests. Don't hesitate to contact John online or via his office (850) 424-6833 for a consultation.