Legal tips for Northwest Florida residents
If you have been arrested or accused of a criminal offense, you should contact a criminal defense attorney straight away. A knowledgeable Florida criminal defense solicitor can protect your rights through every stage of the legal process. Often, their expertise can save you from a jail term, as they will attempt to get your case dismissed or have the sentence shortened.
Being accused of breaking the law is always a serious issue. If you face criminal charges, you run the risk of severe consequences and penalties. This includes getting a criminal record, jail time and damaged job prospects and relationships (amongst other things). Undoubtedly, you can deal with some legal problems on your own. However, once you have been arrested, the legal guidance of a certified criminal defense lawyer is vital, regardless of the circumstances. These professionals can get you the best verdict possible in your case.
If you are faced with criminal prosecution, there are several good reasons why you need a criminal defense attorney. An attorney can explain the nature of your charges, the possible defenses, the plea bargains you should consider, and what you can expect after conviction or trial. A good criminal defense lawyer might be able to get your charges dropped or, if this is not possible, reduced. For instance, an experienced lawyer could get a felony reduced to a misdemeanor. Wherever possible, they will lower the severity of the punishment you face, which could mean shortening the time you have to spend in prison–they may even be able to get your jail time substituted for probation.
Why Experience Matters
Much is at stake in these types of cases, so it is crucial that your attorney has the requisite contacts and expertise to assess your circumstances and represent you effectively. For instance, there are Florida state, local and federal rules to consider in all cases, and your lawyer will need to have a comprehensive understanding of each of these.
You will have to contact witnesses when planning your defense. In all likelihood, witnesses will not be comfortable speaking to you if you're representing yourself. However, a lawyer can act as a professional intermediary and deal with witnesses to determine who will benefit your case. If an expert witness is required, a good lawyer will be able to find someone appropriate. Hiring an experienced lawyer is essential because, by protecting your rights and reputation, he or she will safeguard your future.
Need help with a case? Please contact John Greene today.
---
John F. Greene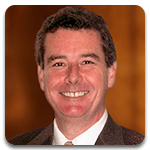 is a Destin, Florida criminal defense attorney with more than three decades of courtroom experience. He provides a full range of legal services to clients in Okaloosa and Walton Counties and throughout Northwest Florida. If you or a loved one has been charged with a crime, contact John online or call his office (850) 424-6833 for a legal consultation to take the first step toward a strong legal defense today.