You've tried your best to deal with your debt situation, but bankruptcy is beginning to look inevitable. That being said, the prospect of filing for bankruptcy feels incredibly daunting; if you're like many Florida residents, you are thoroughly intimidated by the myriad of paperwork necessary to complete the process. Thankfully, there is no need to go it alone. A Florida bankruptcy attorney can serve as a valued advocate every step of the way, guiding you towards a better future. First, however, your attorney needs detailed insight into your financial situation.
You can provide this insight by arriving at your initial consultation equipped with the following documents:
Billing Statements
No matter how many credit cards you have or how much debt you've amassed, it is important to offer ample documentation. If possible, provide your attorney with at least two months of statements for all credit cards currently in your possession. This will help your attorney determine not only how much credit card debt you currently owe, but also your various interest rates and recent payments.
Bank Statements
Bank statements offer a thorough overview of your financial situation, including both expenses and income. Before you meet with your Florida bankruptcy attorney, gather bank statements dating back at least six months.
Collection Letters
It's tempting to ignore collection letters, but this correspondence can be incredibly valuable for bankruptcy attorneys. If possible, bring collection letters received directly from creditors, from collection agencies on behalf of creditors, and from any previous attorneys.
Car and Mortgage Payment Records
In some situations, debtors file for bankruptcy with the express intention of saving their car or property. In other cases, the main goal is to escape the crushing burden of debt — even if it means losing a vehicle or proceeding with foreclosure. Recent mortgage and vehicle loan statements will help your attorney determine which approach is preferable for your unique situation. Additionally, it's worth your while to obtain a valuation of your vehicle, such as an estimate from the Kelley Blue Book. Evidence of valuation is important, in part, because the state of Florida provides an exemption totaling $1,000 of the vehicle's value.
Income Information
Tax returns or pay stubs can help your attorney determine whether you are capable of passing a bankruptcy means test or, if you intend to pursue chapter 11 bankruptcy, the extent to which you can handle a reorganized payment plan. If you're unable to provide physical tax returns, you should at least arrive at your consultation with a general understanding of your income for the past two years. If you're self-employed, be prepared to provide at least two years of profit and loss statements.
Evidence of Child Support or Alimony
Child support or spousal maintenance may play a huge role in your current financial situation. If you currently pay or receive support, be sure to provide your attorney with clear documentation, such as a marital settlement agreement or, better yet, an official child support order.
---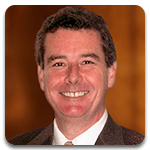 Your Florida Bankruptcy Attorney
Sharing the documents outlined above will be a lot easier if you're able to establish a strong relationship with your Destin bankruptcy attorney. Trust is essential. Attorney John Greene has a strong reputation throughout Northwest Florida and as a certified debt relief agency, could be a key resource as you prepare to file for bankruptcy. Call 850-424-6833 or reach out online to schedule your consultation.
Looking for more information on the Bankruptcy Process in Florida?
Read our four-part

"Florida Bankruptcy Guide" series here