Divorce is a painful time for both the individuals involved and their families. Nevertheless, care should be taken to go through the proceedings carefully, only after gaining a thorough understanding of the legalities involved. To get a fair share of what you deserve, it is necessary that you get help from a good divorce attorney in the region. Not only that, there are also specific legal mistakes you should avoid during a divorce that can cost you heavily.
Signing documents without reading
One of the biggest mistakes that many people in Florida do is trusting the spouse and the lawyers blindly. Not asking questions and signing documents without reading them can be a grave mistake that could cost you dearly. Whatever documents you are asked to sign, make sure that you read them completely. If you have any doubts, talk to your Florida lawyer and have him/her address your concerns. Do not proceed if you have even an iota of doubt in mind.
Withholding information from your lawyer
This is yet another big mistake that couples tend to make. Tell your lawyer all the important details of your marriage. Hiding information will do you no good. In fact, it can make things worse as the information you withhold may be used by your spouse against you. Even if the information is damaging, talking to your lawyer about it is important. That way, he/she can prepare the best defense for you.
Acting emotionally
A marriage is a bundle of emotions that both spouses experience. Divorce only complicates things and leaves the husband and wife with a mixed bag of feelings. Divorce leaves the individuals emotionally drained, and even vulnerable. It is at such times that you could make the wrong decisions, in an attempt to end the pain. Acting emotionally may not be the best idea when you are going through a divorce. Seek support from family and friends and try to stay practical when making important decisions that affect your future.
Being unrealistic or having an unrealistic spouse
Divorce is one situation when things between even the most loving couple can get nasty. But trying to get revenge by making outrageous demands or being unrealistic with what you ask of your spouse is not going to ease the process. At the same time, don't have unrealistic expectations from your spouse–remember that your spouse may not necessarily have your best interests at heart. Divorce means every (wo)man for her/himself, so you have to take care of yourself and your kids, if need be. Everybody else comes next.
---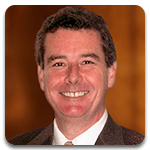 John F. Greene is a divorce attorney in the Destin, Florida area. John has years of experience helping people navigate divorce proceedings, so contact John online or call his office (850) 424-6833 for a consultation.