Bankruptcy and divorce in Florida are two of the most nerve-wracking experiences that an individual can experience. Sometimes, they occur separately, but often, one misfortune precedes (or even triggers) the other. Below, we offer a quick overview of both processes — and what you can expect if you decide to file:
Bankruptcy
If you're struggling under the burden of debt, bankruptcy may help you escape financial disaster and get your life back on track. This federal process allows you to either discharge or reorganize most types of debt, including credit card debt, vehicle loans, and personal loans.
Requirements to File
Florida requires a minimum 180 days of in-state residency before filing for bankruptcy. State law also mandates that you complete a credit counseling course.
Classifying Florida Bankruptcies
Most Florida bankruptcies fall under one of two categories:
Chapter 7 bankruptcy allows for the discharging of most forms of debt. Typically, those who seek chapter 7 bankruptcy desire a fresh start.
Chapter 11 bankruptcy prevents debtors from losing valuable property. Often referred to as the wage earner's plan, this approach essentially involves a restructuring of existing debt, with the goal of making payments more manageable on a long-term basis.
Next Steps
As mentioned earlier, credit counseling is a critical first step. Additionally, you'll need to submit last year's federal income tax return. If you intend to file for chapter 7 bankruptcy, you are also required to complete a means test. This determines whether you are truly incapable of paying current debts. Your attorney can help you file essential paperwork and prepare for the means test.
Divorce
If marital reconciliation is not an option, divorce allows you to void your marriage contract while resolving key financial and childcare matters. Depending on the nature of your relationship, your divorce may be resolved through mediation, collaboration, or in court.
Requirements to File
As in most states, Florida maintains strict residency requirements for divorce. These requirements mirror minimum residency to file for bankruptcy; the person filing for divorce should have lived in Florida for at least six months.
Classifying Florida Divorces
In Florida, divorces fall under two main categories:
Uncontested divorces occur when both spouses agree to part ways. This expedited approach involves a simplified dissolution form. Most Florida divorces are uncontested.
In a contested divorce, at least one spouse objects to dissolution. Florida contested divorces typically involve mandatory disclosures, in which both spouses complete extensive financial affidavits.
In some states, divorces are further classified as at-fault or no-fault dissolution. Florida, however, is a no-fault divorce state — you can file without citing a specific reason. Typically, Florida divorces are filed on grounds of irreconcilable differences. In select cases, spouses may file on grounds of mental incapacity. Eligibility hinges on proof of mental incapacitation dating back at least three years.
---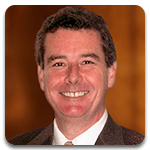 Whether you're currently considering divorce or have already decided to file, it is critical that you work with a trusted Destin attorney. From child custody to property division, your legal representative can play a key role in every element of the divorce process.
Are you looking to file for bankruptcy or divorce? Attorney John Greene is happy to help. Call 850-424-6833 at your earliest convenience or reach out online to get started with your case consultation.